When it comes to selling a home, there are two rules: price it well, and make it look amazing. If you are not convinced that home staging matters, just take a scroll at the properties for sale in your area. You will quickly see that today's buyer is flooded with options. To make sure you present the most appealing option to the buyer pool, the importance of home staging cannot be underestimated.
Staging is the process of making your home look its best and appeal to potential buyers, and it can be a game changer. According to the National Association of REALTORS® report 2023 Profile of Home Staging, staged homes spend and average of 73% less time on the market compared to those without staging. Even better, buyers are willing to spend 1% to 5% over asking price for a staged home.
Some sellers hire a professional stager who may bring in furniture and decor to increase the home's appeal. It doesn't come cheap. The size of your home and the scope of the project play a major role in determining the total cost. However, in general, professional stagers charge $300 to $600 for an initial design consultation, and $500 to $600 per month for each staged room.
If you list with us, home staging is a free service we offer to all of our clients. My team and I are committed to selling your home quickly and for the best possible possible price, and home staging is an critical part of achieving that goal! —Nancy Dinshaw
Here are nine home staging tips that can quickly enhance the beauty of a listing and move it off the market fast and at top dollar.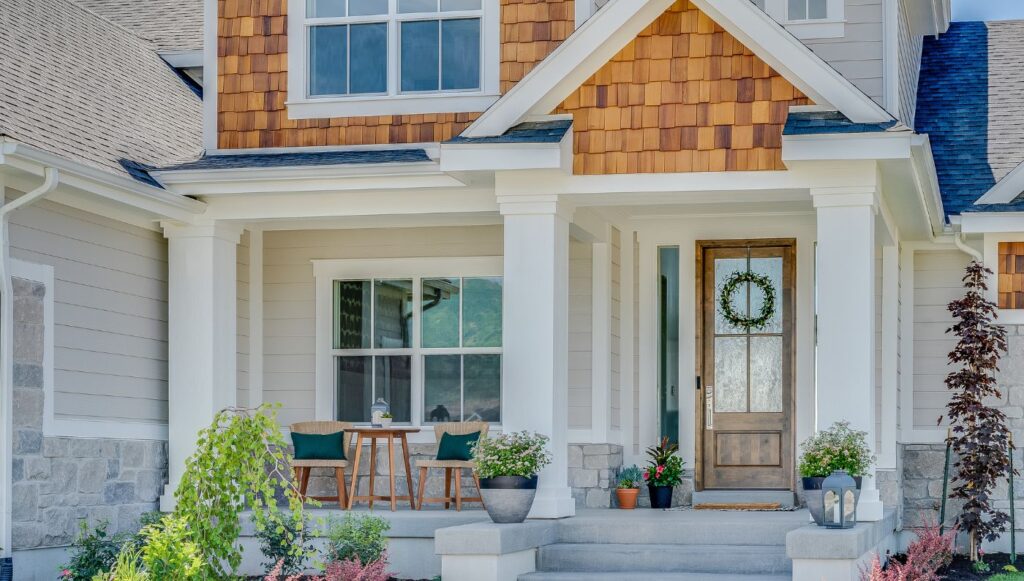 1. Enhance curb appeal
If they are not liking what they see from their car, buyers are more likely to be put off by a home before even setting foot in it. Create a great first impression by power-washing siding, walkways, and windows, and repainting or staining the deck. Spring is also the time to think about mowing the lawn and planting flowers. Go the extra mile by considering a new front door and doormat, as well as a potted plant on the porch.
2. Make it sparkle
One of the most inexpensive ways of ensuring a home looks its best is by giving it a deep cleaning. Dust the furniture, polish the floors, and shine the windows (inside and out) for a put-together look. Actually move your furniture to vacuum behind and under it. Hate cleaning your home? There are professional cleaning crews that can do the one-time deep clean, and even come regularly while your home is on the market.
3. Sweat the small stuff
Home staging is the perfect time to handle the small details that keep the space from looking just right. Set aside time for removing any scuffs and holes from the walls and handling paint touch-ups. A fresh coat of neutral-toned paint goes a long way to brightening your home. Buyers are turned off by shag or worn carpeting—replace it if you can, clean it if you can't. Revamp a tired kitchen with an inexpensive new countertop, cabinet doors, or fresh cabinet hardware.
Buyers seek imperfections as leverage for negotiating a reduced sale price. Even if crack in the ceiling plaster lacks structural impact, it could trigger buyer concerns about potential hidden flaws. Address any and all issues, no matter how minor. Get out your toolbox and start fixing.
This shows buyers that they have put the proper care into maintaining the property. The less hassle buyers envision themselves having to deal with, the more open they will be to the purchase.
4. Declutter
Buyers continue to be drawn to airy aesthetics, so take a moment to declutter the home from any unnecessary furniture. Clear floors and surfaces to create the feeling of more space, and tidy up closets, leaving 20% to 30% of open room and adequate storage. Storage is a top priority for buyers, and allowing them to visualize their options within the space will get a strong thumbs up.
5. Clean, comfortable, contemporary, and fresh
The essentials of home staging – keep things clean, comfortable, contemporary, and fresh. Choose a few large and colorful focal points. Darker homes can benefit from materials like chrome, silver, and crystal that give the illusion of space and light. A fresh bouquet of flowers can bring the space to life.
Contemporary includes boldness. Monochromatics are always in, but a bold cobalt blue or dark purple adds a touch of personality. Another way to infuse a wave of modern into the home is by pairing classic elements of design like scallops and natural fiber rugs with contemporary pieces of art and minimalistic furniture.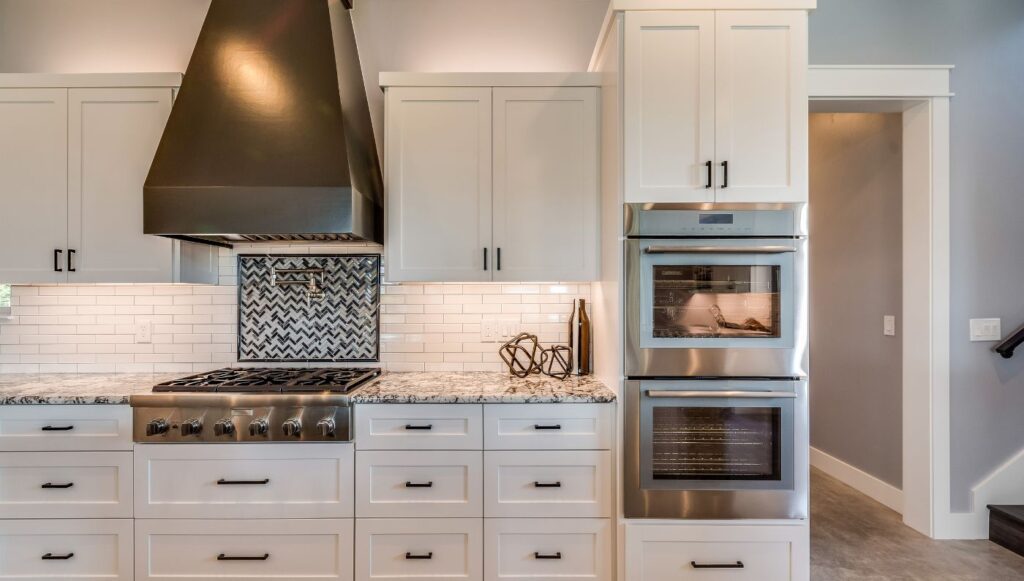 6. Practice strategic staging
While the entire presentation is important, when it comes to buyers' decision-making process, some areas weigh more than others. According to the Profile of Home Staging report, the top three most important rooms for buyers are the living room, followed closely by the master bedroom and kitchen. In preparing the space, these are the rooms you should focus your time and investments on.
7. Use rooms for their intended purpose
If you were using the guest room as your gym, it's time to take the exercise equipment out and put a bed back in. Put a table and chairs in an eat-in kitchen. Get the home office equipment and filing cabinets out of your little-used dining room and set the table as if you're expecting company.
It's also important to consider what buyers in your neighborhood are likely to be looking for in a home. For example, in neighborhoods where a large share of residents work from home, it may be effective to stage one room as an office space so potential buyers can envision their day-to-day routine.
8. Depersonalize
One important step to help potential homebuyers visualize themselves in the space: This means removing your mark on the home. The home itself should infuse a feeling of novelty and possibility into the buyer. They should be able to imagine their future in the space, without getting pulled into someone else's present.
9. Make it fresh
Home staging is a primarily visual endeavor, but there can and should be room to engage the other senses. Create an experience for your viewers by focusing on freshness. Adding a few healthy plants will not only be aesthetically pleasing, but will infuse a sense of cleanliness into the air. Also take care of any lingering odors, and give the space a pleasant scent by enlisting the help of subtle essential oils, reed diffusers, or a small scented plug-in.
YOUR AGENT AND ADVOCATE
Selling a home in a fast-changing market can be stressful. You're likely to get all sorts of advice and opinions from people in your life, and decisions like what color to paint your front door or how much to list your home for can be overwhelming.
That's where I come in. The market may be adjusting, but it's still highly advantageous for sellers—and I'm here to help you make the most of it. I know what steps you need to take for a smooth, profitable transaction.
If you're considering buying or selling a home, I invite you to reach out to schedule a free consultation. I'm happy to talk through your specific situation and goals and help you identify your next steps.